No one could have expected the effects that COVID-19 would have on the economy—especially within our communities. To help support a few of the organizations that have been affected, BCLC teamed up with Givergy, an award-winning fundraising technology company to help drive donor support online.
Every play in a casino or on PlayNow.com and lottery ticket purchases generate gambling revenue that goes back to the province of B.C. For more than 35 years, these funds have helped support healthcare, education and communities all across British Columbia.
Greater Vancouver Food Bank
From August 10-24, 2020, BCLC and the Greater Vancouver Food Bank (GVFB) teamed up for a unique virtual fundraiser. With the purchase of a gift card for future use at a Vancouver-based business or bid on a silent auction item, supporters were able to give back with double the impact.
The Greater Vancouver Food Bank was set up as a temporary relief to the hunger crisis in 1983, but the need for it has grown significantly in the last three decades. Today, the GVFB provides weekly assistance to approximately 8,500 people across Vancouver, Burnaby, New Westminster, and the North Shore—many of their clients are children, youth, and seniors.
GVFB offers specialized nutrition programs for children from birth to 12 years old, as well as food support to approximately 80 community groups, such as housing agencies, women and children's shelters, and afterschool programs, so they can provide meals and snacks to thousands of people each week.
The GVFB receives, purchases and distributes approximately 4.5 million pounds of food each year. Thanks to its size, scale and unique position in the local food system, it has greater buying power and can purchase $3 or more worth of food for every $1 donated, helping to maximize donors' generous contributions.
Until recently, GVFB existed solely through the generosity of individuals, corporations and foundations, and these donations continue to be the lifeblood of the organization. As a result of federal grants to support food security, the Food Bank has received some government funding which is used to focus on sustainable support for neighbourhood partners, allowing the organization to get more healthy food into communities.
Through regular volunteering and fundraising initiatives, BCLC and its employees continue to support the Greater Vancouver Food Bank as one of its corporate charities, as selected by employees, within Vancouver.
Royal Inland Hospital Foundation
From July 6-20, 2020, BCLC and Royal Inland Hospital (RIH) Foundation gave Kamloops residents the chance to support the Foundation with a virtual fundraiser, making it easy for supporters to give back.
Incorporated in 1983, the Foundation's mission is to inspire donors to give and build relationships that support the hospital and the community's healthcare needs. It supports this mission through community fundraising activities such as special events, legacy giving, and charitable gifts from individuals, corporations and other funding partners. BCLC is a proud partner and sponsor of many events organized by the RIH Foundation. The Kamloops Employee Giving Committee voted it one of BCLC's corporate charities from 2018-2020, making it one of the beneficiaries of several employee initiatives.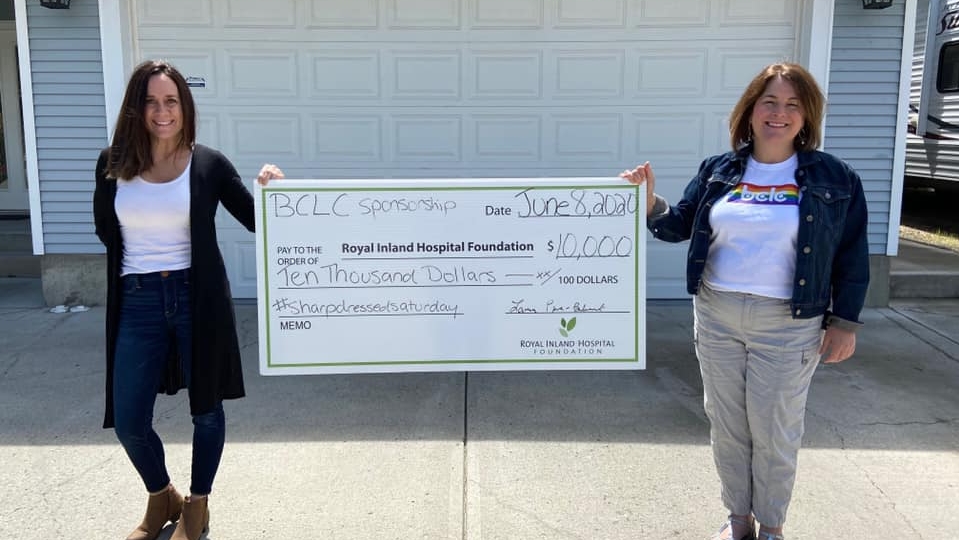 Most recently, BCLC teamed up with RIH Foundation, as presenting sponsor for its #SharpDressedSaturday events, which allowed the Kamloops community to come together virtually to share a meal and show support for healthcare workers. RIH Foundation CEO Heidi Coleman explains, "This event with BCLC gives the Foundation the opportunity to bring the community together in these difficult times, we are changing the way that we socialize, and events such as Sharp Dressed Saturday allow people to interact with others in a safe way." 
The #SharpDressedSaturday events have raised $17,000 with proceeds going to the purchase of life-saving equipment for Royal Inland Hospital. It helps ensure that frontline staff have the equipment and tools they need to provide the best possible care for the community during an unprecedented time.
SHARE Family & Community Services
SHARE's purpose is to connect, engage, and strengthen individuals and families. One of the largest employers in the Tri-Cities community, SHARE has been offering programs and services since 1972 to those in need, including resources for newcomers, couples counselling, a food bank program, and so much more.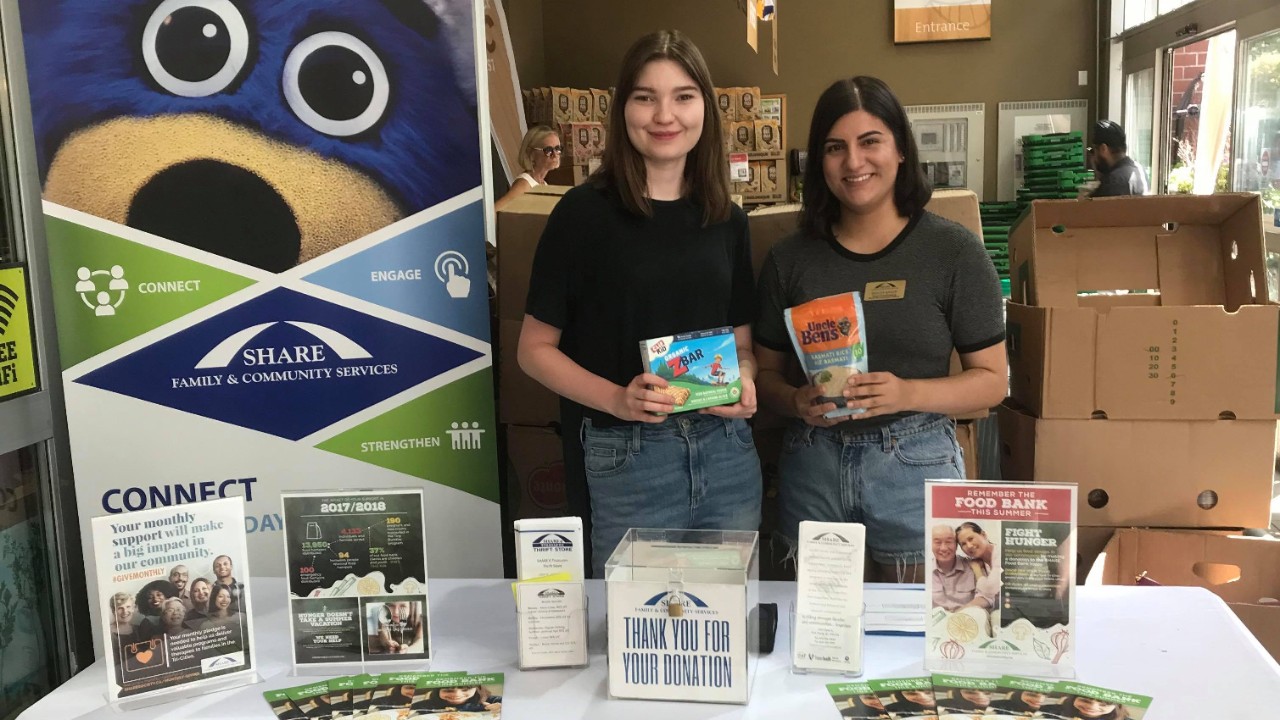 The economic shutdown resulting from the COVID-19 pandemic has understandably affected many businesses within the Tri-cities community. BCLC teamed up with SHARE Family & Community Services from June 14 - July 5th, 2020 to bring an exciting and unique virtual fundraising experience. Those who purchased a gift card for future use or placed a bid on a silent auction item were able to give back directly to their local community with just a click.