BCLC is proud to honour British Columbians that go above and beyond to make their community a better place to live. One way we do this is through our partnership with the Vancouver Canucks for the BCLC Community Hero program. 
Earlier in the 2022/23 season, the Vancouver Canucks asked fans to nominate individuals who make a positive impact in their community. The Vancouver Canucks invited selected heroes to attend a home game and pump up its team by cranking the siren at puck drop. We recognized and celebrated all our heroes during BCLC's Community Heroes Night on February 18, 2023.
The heroes started the night with a pre-game Chalk Talk by Canuck alumni Kirk McLean and Canucks assistant general manager Émilie Castonguay—the first female assistant general manager in the team's history.
They also received customized gifts from BCLC, including an authentic Vancouver Canucks custom "hero" jersey with the number 23 to mark the year of their recognition.  
The arena was buzzing as Canucks fans filled the stands to take in the B.C. Family Day long-weekend game. Prior to the game, the heroes took to the ice in their jerseys to stand behind the national anthem singer. 
Canucks fans also had the chance to enjoy the evening's extras with a t-shirt toss for the loudest section and an invitation to meet Corey Hirsch—former Canuck and an advocate for mental health and wellness—for a photo opportunity at the BCLC booth during game intermissions.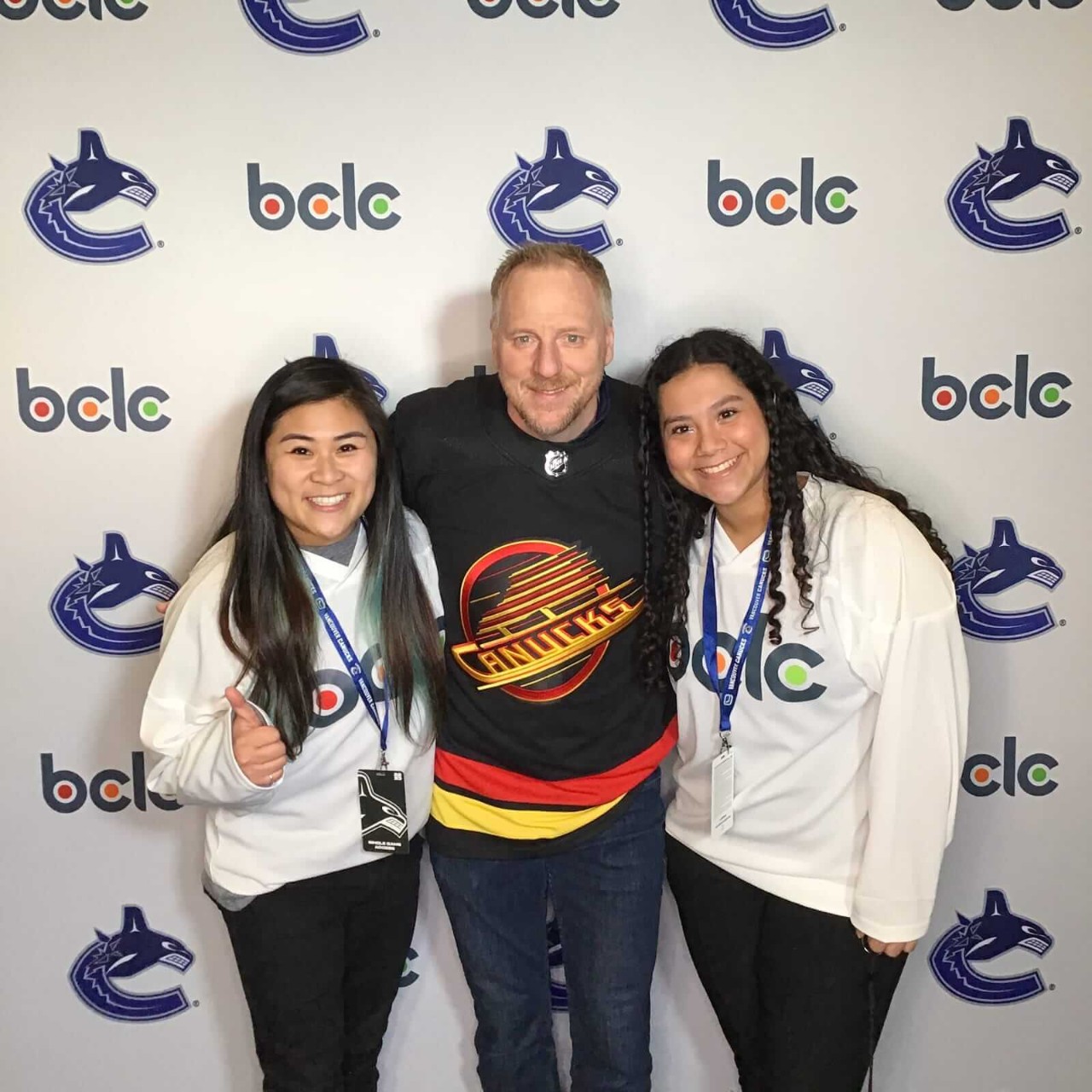 Five of BCLC's Community Heroes returned to the ice during the second intermission for BCLC's Hat Trick Trivia. Canucks fans helped the heroes find their way to the correct answers projected onto the ice during the on-ice multiple-choice trivia game.
BCLC exists to generate win-wins for the greater good. In 2021/22, thanks to our players, BCLC generated $1.3 billion in net income for the Province of B.C., which distributed it in many ways to benefit British Columbians.